Collect Your Order From Any Of Our 7 Nationwide Stores
To use our Click & Collect Service, place your order through our website and choose to pick-up from any of our 7 nationwide stores during order checkout. There is no cost associated with picking up your order from any of our stores.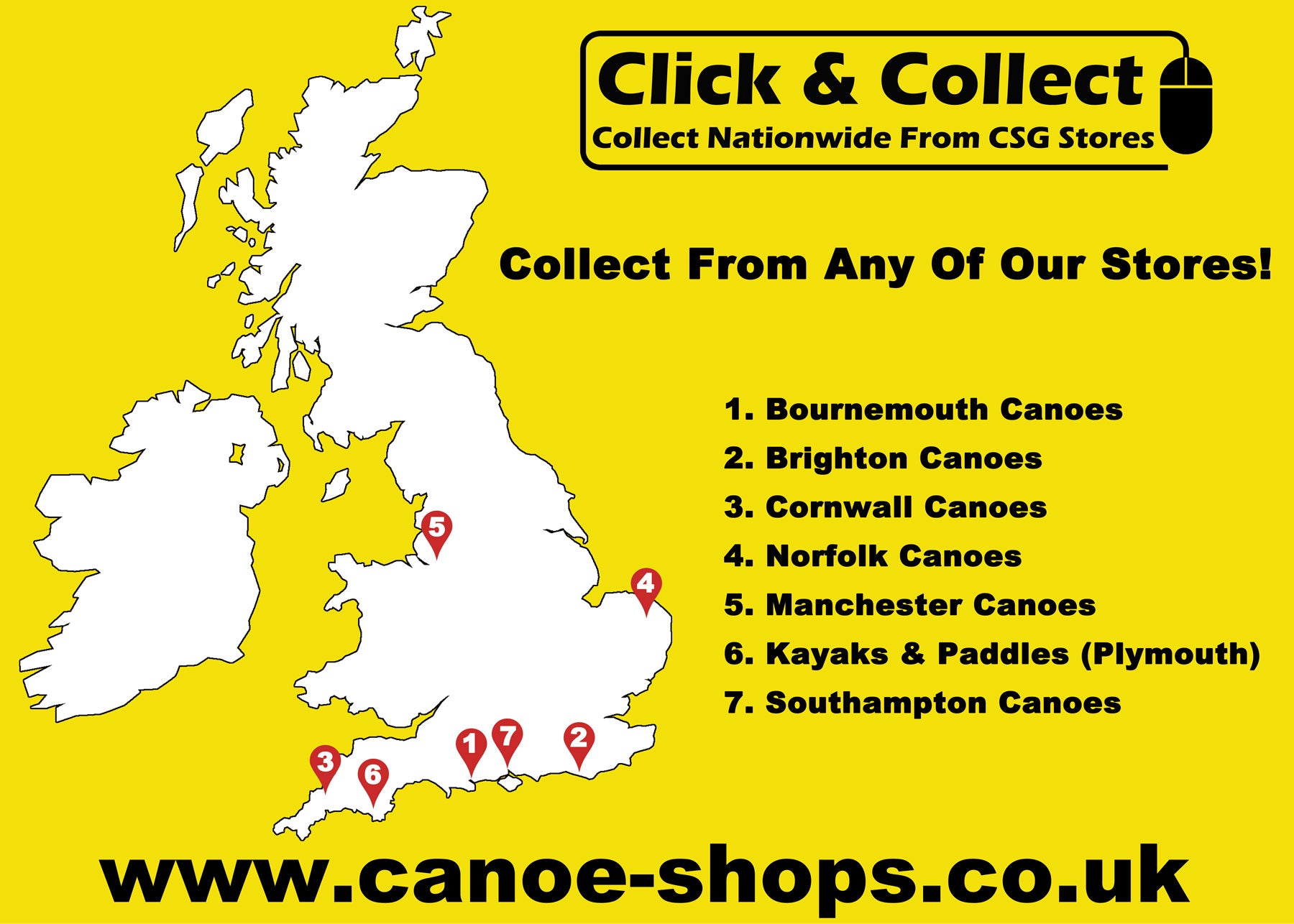 Available Locations For In-Store Pickup
Cornwall Canoes - St. Columb Road
Kayaks and Paddles - Plymouth, Devon
Manchester Canoes - Warrington, Cheshire
Bournemouth Canoes - Poole, Dorset
Brighton Canoes - Newhaven, East Sussex
Norfolk Canoes - Norwich, Norfolk
Southampton Canoes - Totton, Hampshire
We Also Offer Nationwide Delivery
To save travelling to one of our locations, we also offer a nationwide delivery service throughout the UK. For full details Click Here.