Hobie Kayaks - Canoes Shops UK

HOBIE KAYAKS
Canoe Shop UK are an official importer and retailer of Hobie Kayaks. We
sell the premium Hobie Kayaks range through our nationwide stores and
supply all the Hobie Equipment and Accessories.
Buy Hobie Kayaks in the UK
Our Cornwall Canoes store specialise in all things Hobie with staff owning and fishing regularly from their Hobie Kayaks. To view the full range of Hobie Mirage Drive Kayaks and Equipment, please visit their website by clicking the button below...
View Hobie Kayaks Range

Premium Pedal Drive Kayaks
Experience the very best in pedal drive technology with a Hobie Mirage Drive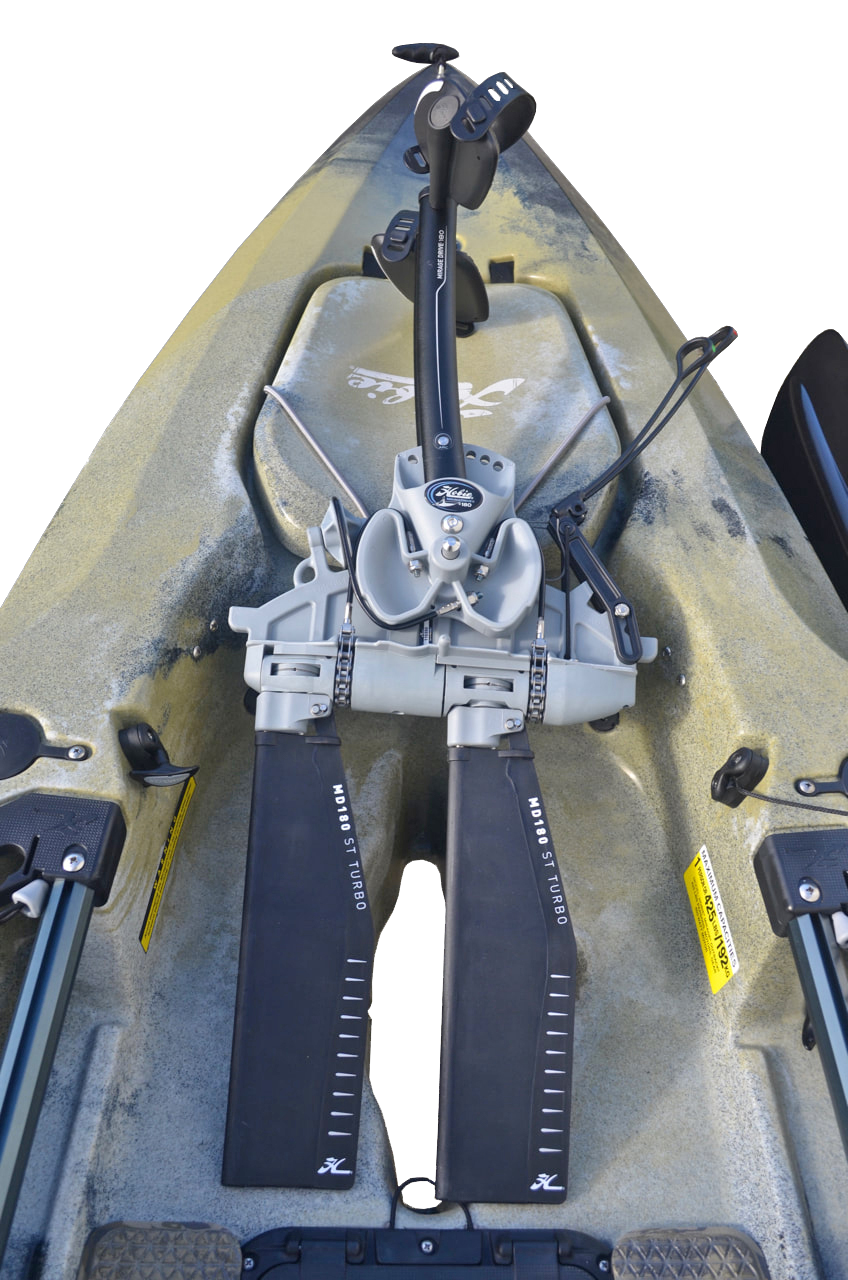 Powered By Mirage Drive
Hobie were the first brand to develop the pedal drive kayak back in 1997 with the release of the Hobie Mirage Drive. This is a pedal system based on driving two fins side-to-side beneath the kayak by stepping alternately on pedals in the footwell. Over time, more and more users found the benefits of powering a kayak with your feet. Kayak anglers in particular noticed huge improvements and advantages for kayak fishing.
With the kayak propelled through the water using your feet, your hands are left free to fish with! Hold the rod whilst trolling a lure, hold position in a current or tide, move whilst playing a fish, tackle up whilst on the move and more! You can be sure to find that fishing from a Hobie Kayak is easier than from a traditional paddle kayak.
Over time, Hobie have refined the system continually based on R&D and customer feedback. The latest range of Hobie Mirage Drives offer an efficient, smooth and reliable pedalling experience for ease of powering your kayak through the water.
Cruise the waters with ease using a Hobie Mirage Drive!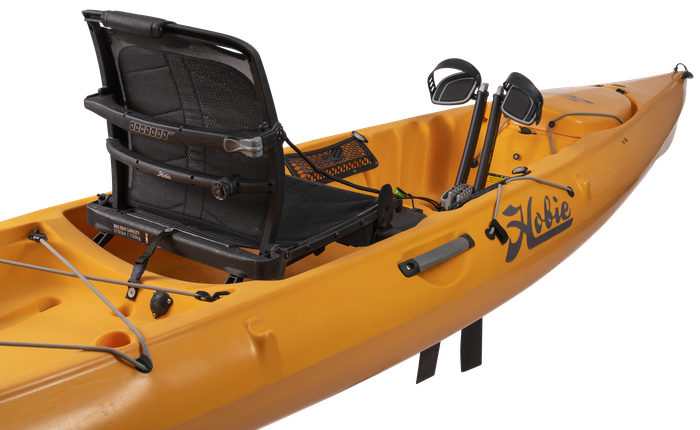 Comfortable Seating Systems
experience complete comfort on the water with a Hobie Seating System. These raised mesh seats offer adjustability and a supportive back rest so that you can pedal efficiently. Being raised off the deck, you tend to stay drier too!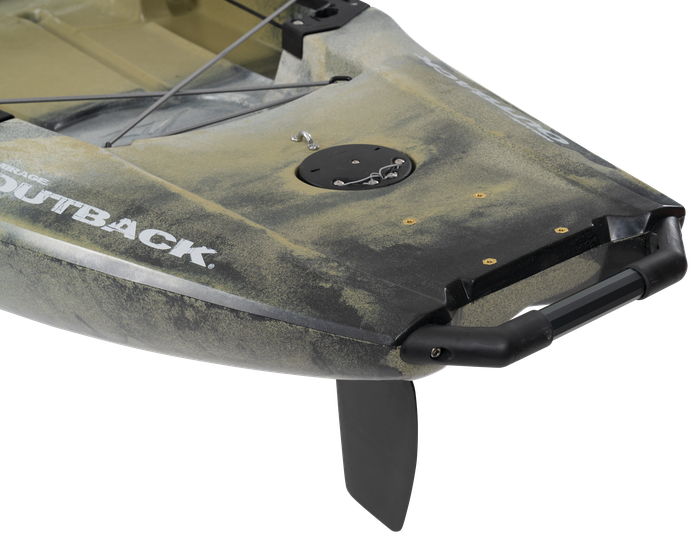 Easy Handling
Hobie Mirage Drive Kayaks feature rudder systems for ease of handling and steering whilst cruising the water. Steering controls are conveniently located near the seat for fingertip control of your kayak.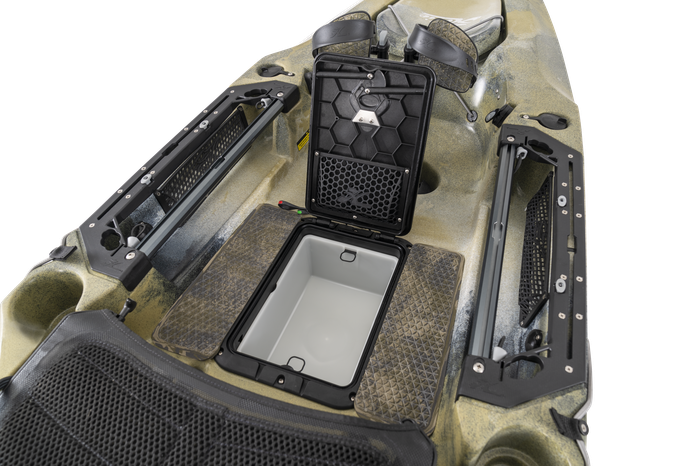 Premium Features
Hobie Kayaks offer a number of premium features. These different between models but you can be sure of plentiful options for storing gear on your kayak and mounting accessories to your kayak.
Finding The Right Hobie Kayak Model For You
Hobie offer a wide range of models to suit different needs and budgets. The team at Cornwall Canoes own and use Hobie Kayaks and can advise you on all aspects of choosing the right model for your needs. Be sure to contact them by visiting their website below.
Contact Cornwall Canoes - Hobie Kayak Specialists